Step 3: Get your competitors' suppliers/buyers contact information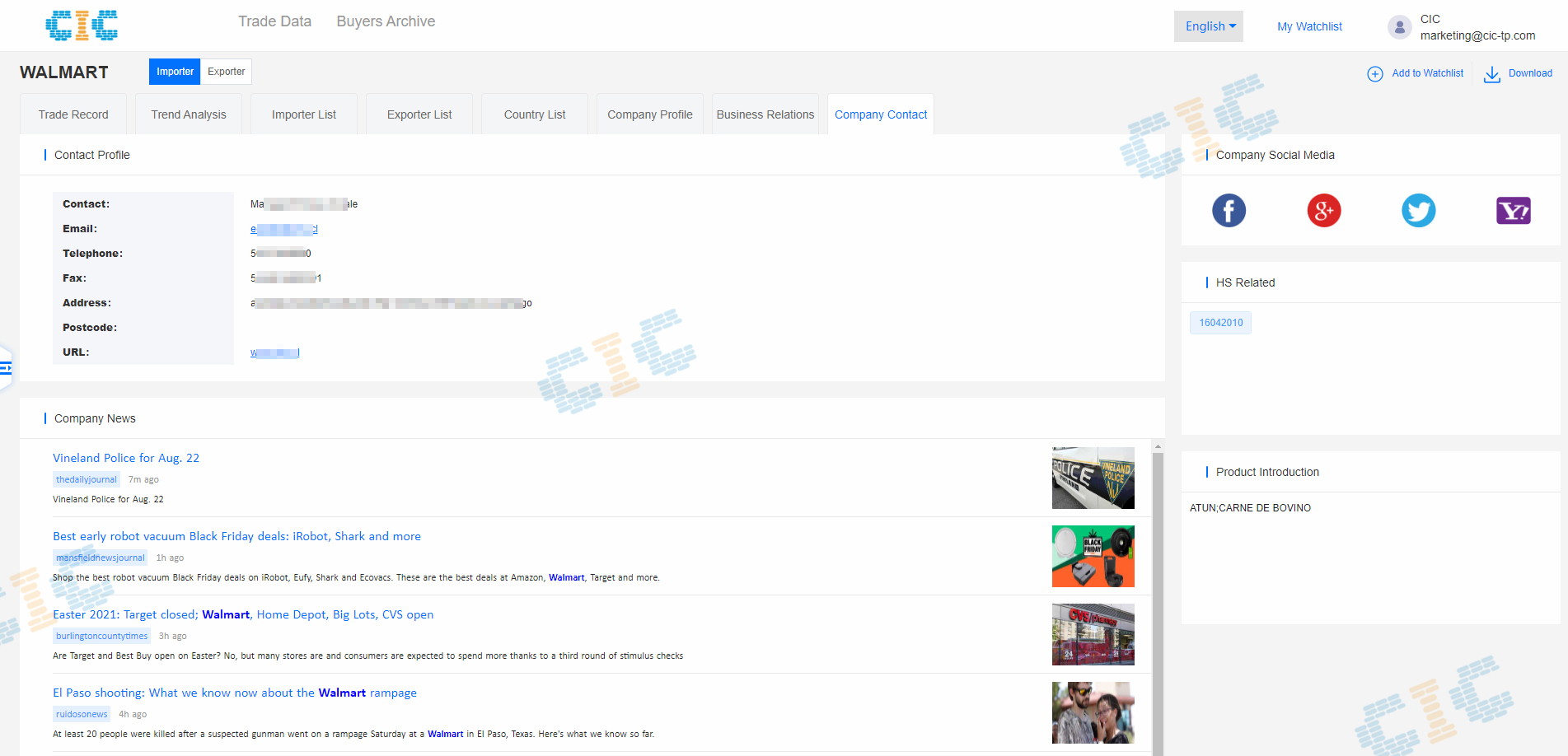 After filtering out your competitors' buyers and suppliers, it is important to let them become your potential suppliers or buyers. You can directly find the key person's contact information such as email address and phone number in the Trade Data Pro buyers archive Company Contact tab. In the meantime, you can check the latest company news and follow the company's social media directly to get more information.
Analyze your competitors in Trade Data Pro Database
Doing competitive analysis is vital in understanding your competitors and market trends. This information will help you create a better strategy for your own business. Here are some analytical dimensions that can be visualised through Trade Data Pro database:
Trend Analysis from Database
You can view the trading trend of the company in different dimensions over the specified period through the trend chart. Meanwhile, you can use the overall trend to generate a visualisation chart for comparison between your business and your competitor. Also, you can compare your company's performance to the other industry's performance. This can help you uncover your company's strengths and weaknesses and find room for improvement to make your company more competitive and gain more market share.
Country of Origin Ranking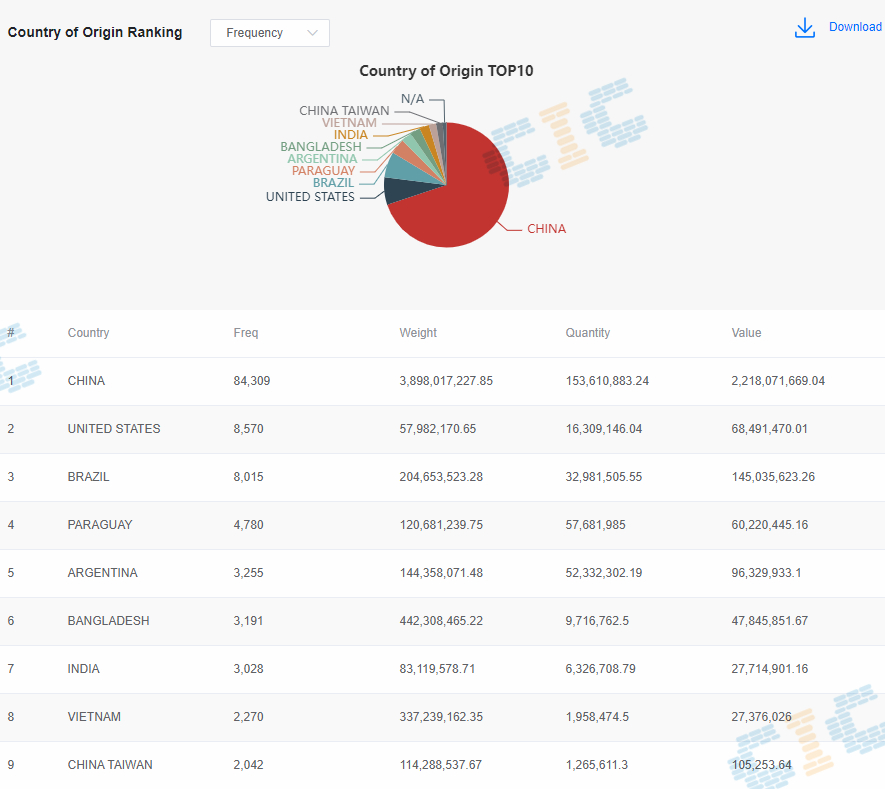 You can view your competitors' supplier countries and compare them with your own company's supplier countries to ensure that you are optimizing your sourcing.
Port of Departure and Port of Destinations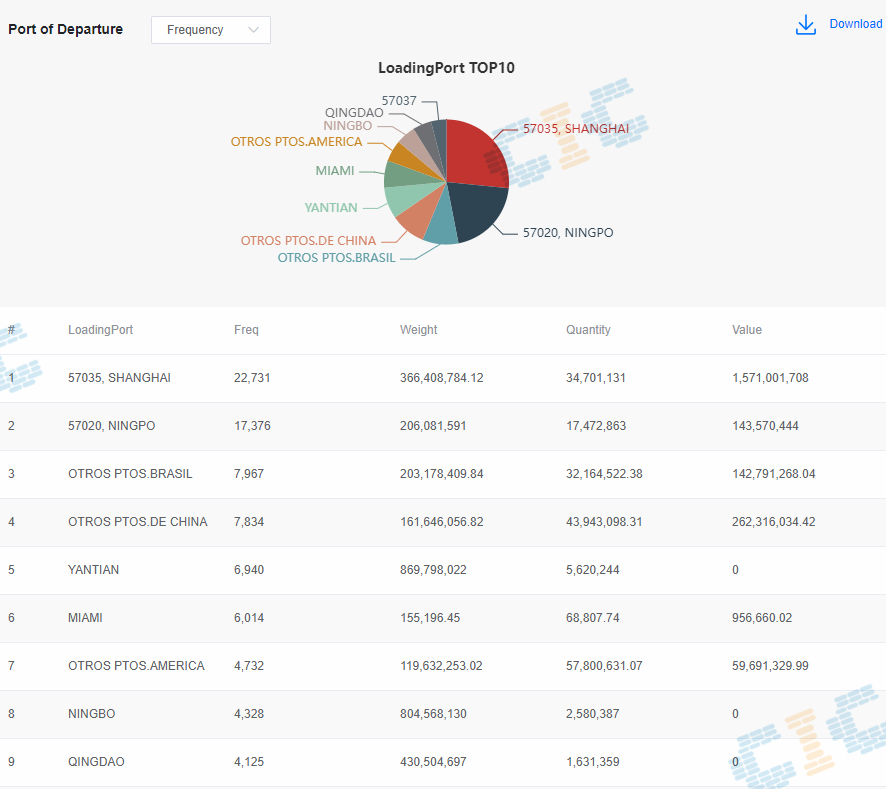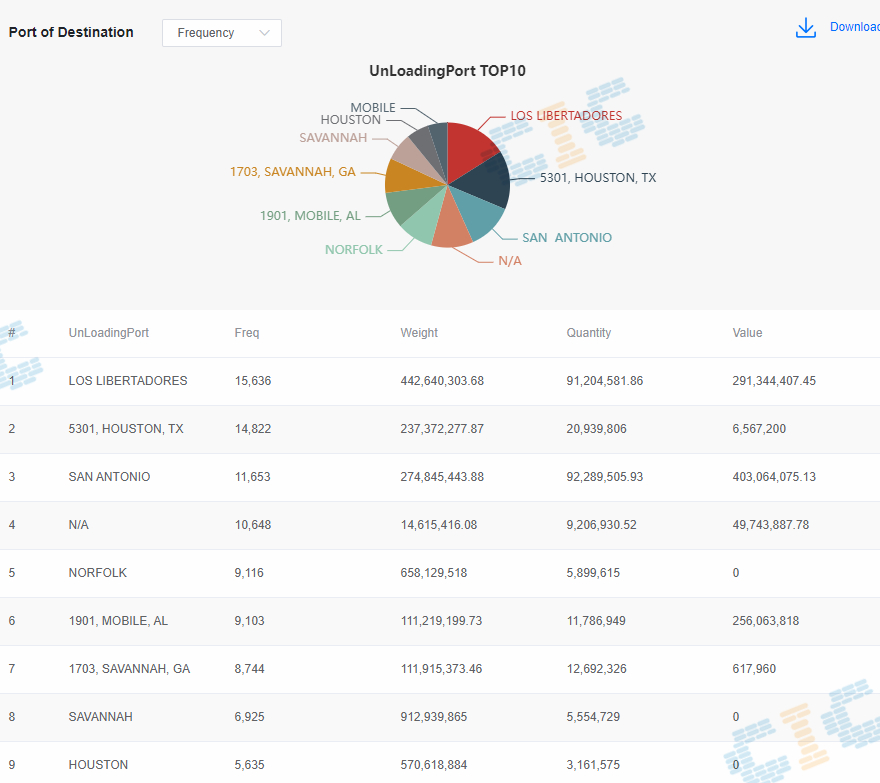 From your competitor's loading port and unloading port list, you can infer the origin of your competitors' imports by looking at their most frequently used ports (loading, unloading and discharge). In the meantime, if you just began in this category's import/export trading, you can also use your competitors' port information as a reference to choose your loading and discharge ports.