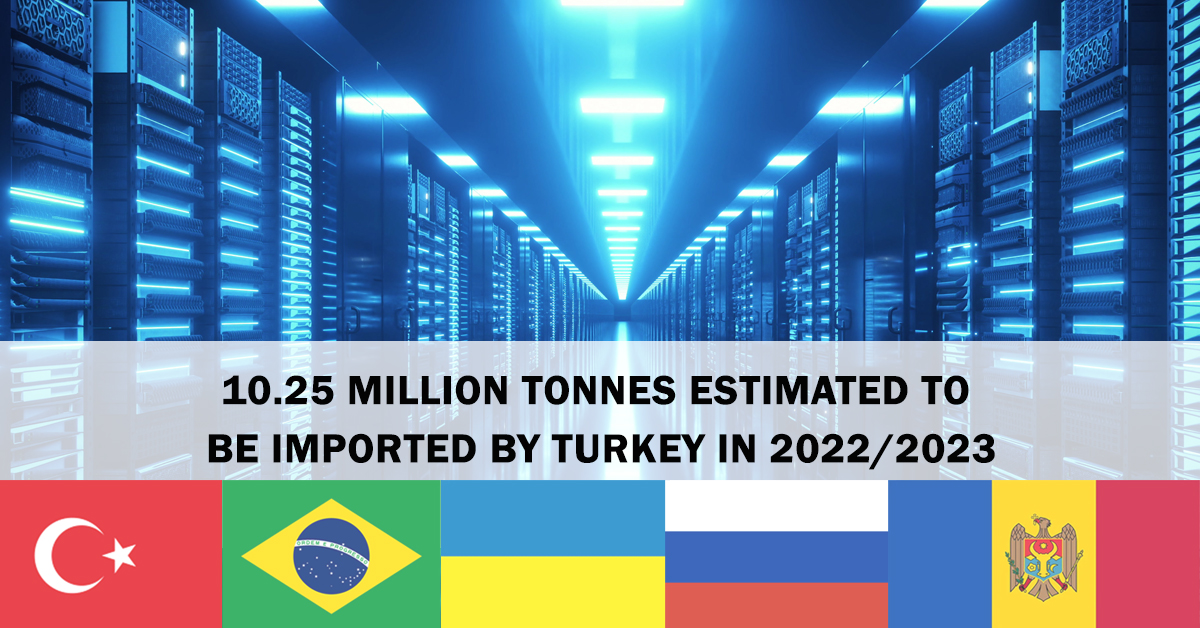 Turkey imports are forecast at 10.25 million tonnes, up from 9.4 million tonnes in 2021-2022. Main suppliers included Russia with 6.3 million tonnes, Ukraine with 2 million tonnes, Moldova with 400,000 tonnes and Brazil with 125,000 tonnes.
Turkey plans to import more wheat in 2022 and 2023 to meet domestic food and feed demand, strengthen country stocks and meet stable demand from wheat product producers and exporters, according to a report from the Foreign Agricultural Service of the US Department of Agriculture (USDA).
Total wheat exports from Turkey for 2022-2023, including wheat products, are forecast at 6.75 million tonnes, similar to 2021-2022, assuming the government does not implement any export limitations on wheat products.
Turkey's president announced grain intervention prices on June 5 that are more than double the previous year. The Ministry of Agriculture and Forestry will also make an additional premium payment to farmers who sell their products by Sept. 1.
Besides the grain prices, which more than doubled in a year, according to the Turkish Statistical Institution, overall yearly inflation increased nearly 79%, and the producers price index rose 138% while food and non-alcoholic beverages prices increased 94% and agricultural inputs increased 124%.
During 2021-2022, the Turkish Grain Board (TMO) purchased imported wheat and sold it to local millers at a significant discount below domestic and international prices. TMO announced that it will continue this flour regulation program for bread bakeries in the new marketing year.
The total wheat production forecast is increased slightly to 17.25 million tonnes for 2022-2023 from an original forecast of 17 million tonnes in April because of better weather conditions between April and June in almost all regions except Southeastern Anatolia.
Better yields compared to last year due to improved weather conditions mostly offset production losses from the reduction in area harvested and reduced fertiliser and chemical use, the USDA said.
For the first time Turkey has placed orders for 50,000 tonnes of wheat imports from India joining Egypt. While this will benefit farmers in India, it will further push up wheat prices in the country, which have already surged by up to 15% in recent weeks.
Wheat prices shot up as Indian wheat is in demand in the global markets after exports from Ukraine came to a grinding halt due to the Russia-Ukraine war. Ukraine produces about a fifth of the world's high grade wheat.
"We cannot divulge the name of the buyer and seller due to a confidentiality clause. Similar enquiries from Egypt, Indonesia and other Middle East countries are currently being received and are being negotiated on our e-platform," said Amith Agarwal, CEO, AgriBazaar.
By using Trade Data Pro, you will be able to find all the latest information and company contact information. If you want to understand how to use
Trade Data Pro
to find suppliers or competitors,
please request an online demo
, please
contact us
or email us